Call for presentations and participation to the first meeting of hpc-ch (December 3th, 2009)
The hpc-ch community will meet for the first time at the University of Zurich on December 3th, 2009 (10:30 until 16:30). The goal is to get an overview of the HPC activities an infrastructure of each member.
In addition the organization and the next steps of the community will be discussed.
All representatives of Swiss universities providing HPC services are kindly invited to participate to the meeting and also to present their infrastructure.
We are very happy to be guest of University of Zurich which is investing a lot of energy in HPC. So we will have the possibility to visit their HPC infrastructure and have a closer look to Schrödinger, their newest Sun supercomputer.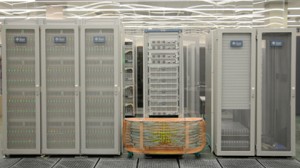 For registration (which is mandatory) send please an e-mail to delorenzi@cscs.ch.