The videos produced by CSCS can now easily be accessed over the multimedia portal of ETH Zurich. A special flash interface allows to easily browse through the videos to search for relevant content. The videos can also be downloaded in different file format and with different quality and file sizes. So they can used for display on large screens but also downloaded on mobile devices.
The opening of the CSCS channel is a good chance to have a view to some previous talks at CSCS.
For example "The Physics and Experiments at the LHC":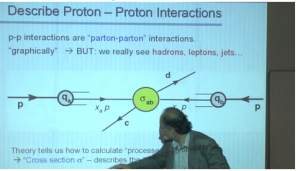 Or the CRAY XT5 code porting workshop of 2009.