Swiss Radio Reporting about CSCS New Building and Move
The Radiotelevisione Svizzera (RSI) reported in different progras about the new CSCS building and the move from Manno to Lugano
The scientific transmission "Il giardino di Albert", reported in a 24 minutes long broadcast (in Italian) about CSCS: "Computing Power and Energy Efficiency".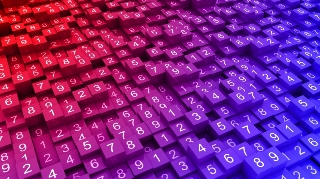 Listen to Il giardino di Albert from RSI web page »
Abstract:
Supercomputer in grado di effettuare 400 miliardi di milioni di operazioni al secondo, e che funzionano come laboratori virtuali dove effettuare simulazioni di esperimenti e di processi fisici – come quelli climatici, biologici, astrofisici, ecc… – altrimenti troppo lunghi e costosi, se non addirittura impossibili in un laboratorio tradizionale (come la simulazione della nascita di una galassia). E che sono ormai uno strumento indispensabile in molti campi della ricerca scientifica, dalla ricerca sui nuovi medicinali, all'ingegneria, dalla meteorologia alla fisica. Sembrerebbe fantascienza eppure è una realtà ormai consolidata anche nella Svizzera italiana grazie al Centro svizzero di calcolo scientifico che, a 20 anni dal suo insediamento in Ticino, sta per inaugurare la sua nuova sede a Cornaredo.
Un'infrastruttura sofisticata, concepita secondo criteri di flessibilità e sostenibilità ecologica che lo rende uno dei centri di calcolo energeticamente più efficiente ed ecologicamente più sostenibile al mondo. Nel Giardino di domenica andremo a scoprire il nuovo centro insieme ad uno dei suoi direttori associati, Michele De Lorenzi, e a Maria Grazia Giuffreda, responsabile del supporto utenti. Due guide esperte che ci spiegheranno anche il ruolo e l'importanza del CSCS per la ricerca scientifica svizzera e in particolare della Svizzera italiana, che grazie anche a questo centro diventa sempre più competitiva, non solo a livello nazionale ma anche internazionale.
Also the local news broadcast "Cronache della Svizzera italiana" reported twice about the move:
On March 26, commenting the start of the move
On March 27, commenting the move of Monte Rosa