Registration Open: Swiss Distributed Computing Day, November 28
SwiNG, the Swiss National Grid Association is inviting to participate in the
Swiss Distributed Computing Day, University of Berne, 28 November 2011
http://www.swing-grid.ch/event/516553-swiss-distributed-computing-day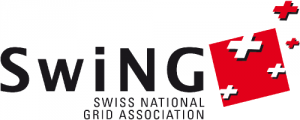 The Swiss Distributed Computing Day is an annual meeting for users and providers of distributed computing technologies. This year's focus is on:
Grid computing
Cloud computing
HPC resources
The even is free of charge.
Agenda
9:45 – 10:15    Registration/Coffee
10:15 – 10:25  Welcome, Heinz Stockinger, SwiNG and SIB Swiss Institute of Bioinformatics
10:25 – 10:50  Distributed Computing Infrastructures for Swiss Science,  Sigve Haug, SwiNG and University of Bern
10:50 – 11:15  Swiss Multi-Science Computing Grid, Placi Flury, SWITCH
Technology Session – I
11:15 – 11:40 HPC technology update – challenges or chances, Thomas Schoenemeyer, Swiss National Supercomputing Center (CSCS)
11:40 – 12:05 Scientific and Technical Applications as a Service in the Cloud, Wibke Sudholt, CloudBroker GmbH and EuroCloud Swiss
12:05 – 12:30 Using a Cloud based System to provide Web Site Hosting – Webvanta CMS,  Thibaut Siegmann, Friedrich Miescher Institute (FMI)
12:30 – 13:30    lunch
Science session
13:30 – 13:55 Swiss Experiment: A distributed infrastructure for storage and processing of environmental data, with advanced access and annotation support, Michael Lehning, WSL Institute for Snow and Avalanche Research SLF
13:55 – 14:20 Computational Challenges in the Life Sciences, Ioannis Xenarios, SIB Swiss Institute of Bioinformatics
14:20 – 14:45 Computational Chemistry on the Grid, Timm Reumann, University of Zurich
14:45 – 15:10 High Energy Physics, TBD
Industry session
15:30 – 15:55    Google Cloud for Data Crunchers, Akos Frohner, Google Inc.
15:55 – 16:20   Elastic Enterprise Data Warehouse Query Log Analysis on a Secure Private Cloud, Kurt Stockinger, Credit Suisse AG
16:20 – 16:55    Databases in the cloud – Experience with SQL Azure, Fabio Consani, ETH Zurich
Technology Session – II
16:55 – 17:20    Cloud computing – VM-MAD Project, Sergio Maffioletti, SwiNG and University of Zurich
17:20 – 17:55   Swiss Wide Resource Booking System Project,  Dean Flanders, SwiNG and Friedrich Miescher Institute (FMI)