Logging and Monitoring – Highlights and Next Events
Forum on Logging and Monitoring
October 3, 2019, WSL Birmensdorf, Switzerland
Program and Contributions
In this workshop we discussed the management of vast amounts of log and metrics data, the complexity of multi-layered architectures and solutions to automating cluster maintenance.
The program also included a site visit of WSL: Long-term Forest Ecosystem Research (LWF) by Gottardo Pestalozzi.
PDF slides presented during the talk and some pictures of the day available here.
Community Development Session
One of the most eagerly awaited sessions was "Community Development", where representatives decided on the topics of interest and themes for future forums. During this plenary the hosting member organizations officially announced the locations of next year's meetings.
Community Dinner
A community dinner, generously sponsored by WSL Birmensdorf, was held on Wednesday, October 2nd, 2019 at Restaurant Markthalle. The dinner offered the perfect opportunity to network and enjoy the company of our fellow colleagues in a relaxed atmosphere.
Further Information
Further details on this forum, including list of participants, can be found here.
Future Events
Booth at SC19

November 17-22, 2019, Denver, US
The hpc-ch Booth Team will be present at SC19 to discuss the activities of the HPC community in Switzerland. Representatives at the booth will be there to answer questions, give presentations and also to network with interested visitors.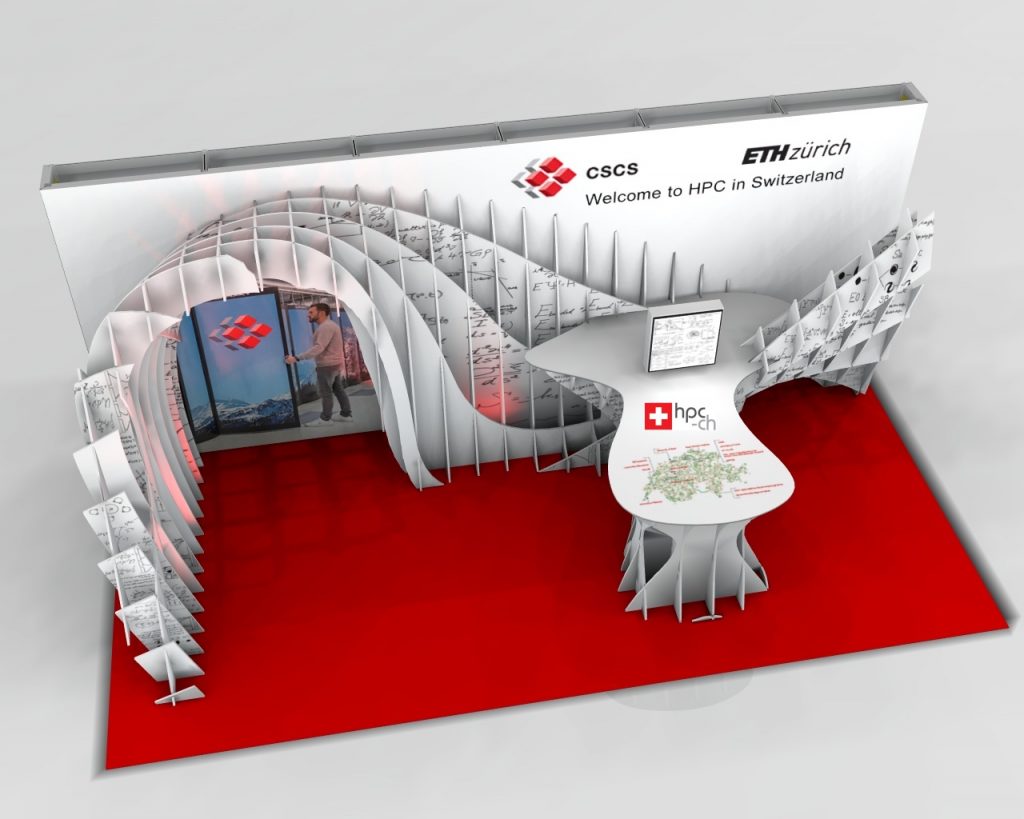 2020 hpc-ch forums – Save the Date!
Usability Abstraction
Thursday, May 14, 2020, hosted by Empa
Virtualization
Thursday, October 22, 2020, hosted by University of Lausanne
including community dinner on Wednesday, October 21, 2020
The hpc-ch Forum Series
Please click here to view the past Forum timelines.