Last chance to REGISTER: hpc-ch Forum on HPC Security – Hybrid Event
DATE AND LOCATION

hpc-ch forum on HPC Security
Thursday, October 7, 2021
Hybrid Event
Bâtiment Agora
Auditoire Paternot
Rue du Bugnon 25A,
1005 Lausanne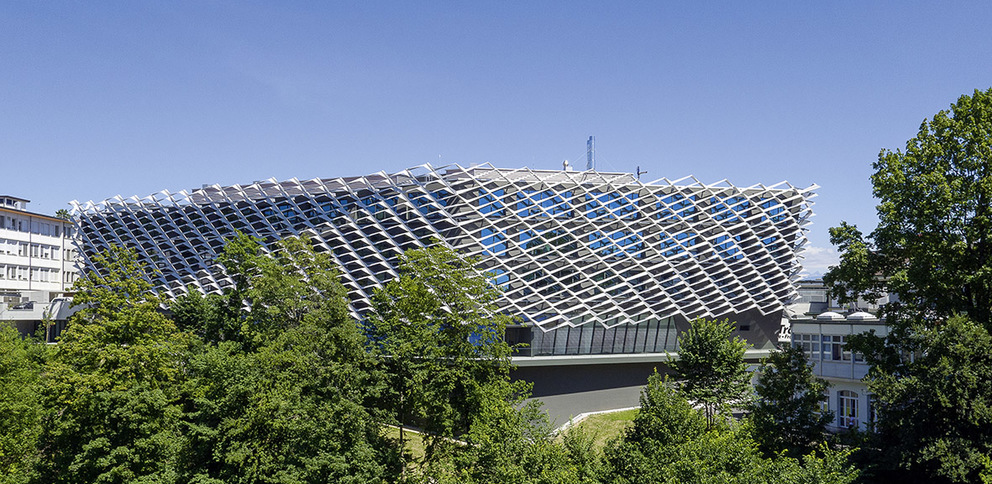 Forum Details

Description
Research support and IT challenges!
CHUV in a few numbers is:
– About 12,000 employees, more than half of whom are caregivers
– Approximately 50,000 hospitalized patients in 2020 with an activity strongly impacted by COVID-19
– Approximately 800 researchers (6.6% of FTEs)
CHUV's main mission is patient care, but research is one of the strategic axes of the hospital. However, research and clinical activities are not always compatible and cannot be managed at the IT level in the same way.
The main mission of the infrastructure team is to deliver and ensure the operation of clinical systems 24 hours a day. Therefore, it is necessary to industrialize the installations and simplify the operational maintenance and monitoring as much as possible. It is natural that the equipment needed to run our clinical applications must be shared as much as possible.
In addition to operational efficiency, mutualization also has advantages in terms of costs and FTEs.
IT support teams therefore have a particular focus on the infrastructure needed for healthcare and cannot support systems that are often specific to a small community. Systems that can in many cases be complex to manage.
As a result, our institution must look at other actors to ensure the provision of an infrastructure that is suitable for researchers while respecting the security constraints imposed by CHUV and its partners.
In addition, some research groups have needs in terms of infrastructure availability and the need to process sensitive data.
These last points are certainly the biggest challenge that CHUV must address in terms of infrastructure provision. And to complicate things a bit more, the research community is not only composed of CHUV employees and requires frequent sharing of data or documents.
Key Questions
How to ensure a 24 x 7 support of infrastructures not operated by the CHUV
How to allow researchers to share information while respecting legal constraints
How to offer research and development environments that are robust, secure, maintainable and flexible for researchers
How to guide researchers in the choice of infrastructure to avoid uncontrollable deployments that could lead to security breaches.
Program
The program is available here. Meeting material will be uploaded on the forum webpage after the event.
Community Dinner
A community dinner, generously sponsored by CHUV, will be held on Wednesday, October 6, 2021.
We will be meeting at 19:45 in front of the white stairs (Av. Pierre-Decker 1, Lausanne).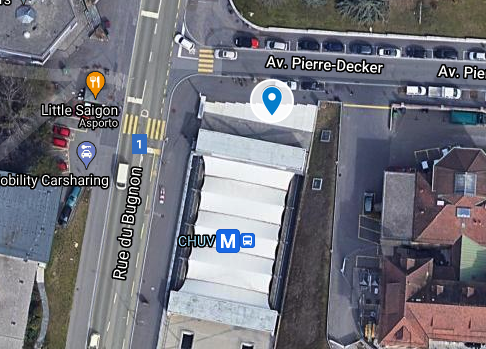 Please refer to the map for the precise location.
Participation is free of charge, but registration for this specific event is mandatory. Forum participants who are willing to take part to the social dinner must inform
Raluca Hodoroaba
and let her know whether they have any dietary restrictions.
Registration Deadline

The forum will be held in hybrid format.
To confirm your attendance (either on-site or online), please submit the registration form no later than Sunday, October 3, 2021. Click here to register now.
Information on how to follow the livestreaming event will be provided to registered participants.
COVID-19

The health and safety of the hpc-ch community remains a top priority. With a focus on coming together safely this October, we will be implementing the safety protocolsbelow for all in-person attendees.
Vaccination: all in-person attendees will be asked to provide proof of COVID-19 vaccination or proof of having had the disease, along with their ID card.
Please note that CHUV will NOT accept a negative COVID-19 test, nor a "light certificate".
Face Coverings: organizers require all participants to wear masks in indoor public spaces.
Physical Distancing: Space planning will include physical distancing.
Hygiene: Sanitization products will be readily available.
Catering: Food and beverages are not allowed inside CHUV. We will be having lunch at an external restaurant.
Thank you for your understanding and for helping us keep the risk of coronavirus spreading as low as possible.