Case Study of University of Zurich and Intel on High-Performance Computing
University of Zurich and Intel commonly announced a case study for the use of Intel® Xeon® processor 5500 and 5400 series for Schrödiger, the new Sun HPC system of the university.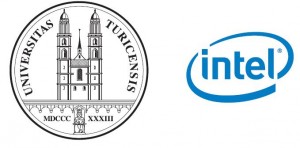 The University has been at the forefront of scientific research for many years and relies heavily on its HPC cluster to underpin complex calculations and simulations. Its environment was beginning to age, resulting in slow response times and even the inability to carry out certain simulations.
Dr. Alexander Godknecht, head of IT-infrastructure, bioinformatics and HPCN, IT Services at the University of Zürich, explains: "Many of our compute-heavy departments were having trouble getting what they needed out of the old platform. The astrophysics team, for example, needs large amounts of memory to carry out its calculations while the physical chemists require fast networks with low latency and multiple cores in order to get the compute performance to support their computations. Meanwhile, the biochemistry researchers were hardly able to compute their thousands of simulations as the time taken to do them was just too long."
University of Zurich selected for the new HPC system called Schrödinger a solution provided by Sun and Intel. The environment deployed is underpinned by six 48-blade racks of Sun Blade X6275 server modules, powered by a total of 4,608 Intel Xeon processor 5500 series cores. Running a SUSE Linux Enterprise* operating system, it supports all the applications used by the various departments to ensure the cluster is kept free to run the parallel applications for which the Intel Xeon processor 5500 series is optimised.
"We're confident that the new cluster provided by Sun and Intel will last us for a good few years and enable us to push ahead with new scientific breakthroughs that Schrödinger himself would be proud of," concludes Dr. Godknecht. The industry has already recognised the University's new cluster by ranking it 96th in the Top 500 Supercomputers worldwide.
While the cluster is currently used exclusively by scientists based at the University of Zürich, it forms a part of the general HPC strategy in Switzerland led by the Swiss National Supercomputing Centre (CSCS). Like other countries, Switzerland has a strategy for a national HPC infrastructure. A grid or a series of smaller clusters form the base of the pyramid, followed by big clusters like Schrödinger and at the top of the national pyramid will be the planned Petabytelevel Supercomputer at CSCS. By providing a platform where scientists can write and test codes for thousands of processing cores, the University of Zürich will be part of the Swiss national plan for High Performance Computing and Networking.