Access Abstraction to HPC Resources – Highlights
Forum Details

Date
Thursday, October 22, 2020
Empa Dübendorf
Forum details
Program and Contributions
Video presentations, PDF slides presented during the talks and some pictures of the day available here.
Community Development
Due to current extraordinary circumstances and in order to keep the spreading of coronavirus as low as possible, the forum was held in virtual setting. The Community Development session, where representatives usually decide on the topics of interest and themes for future forums, has been postponed to spring 2021.
Further Information
Further details on this forum, including list of participants, can be found here.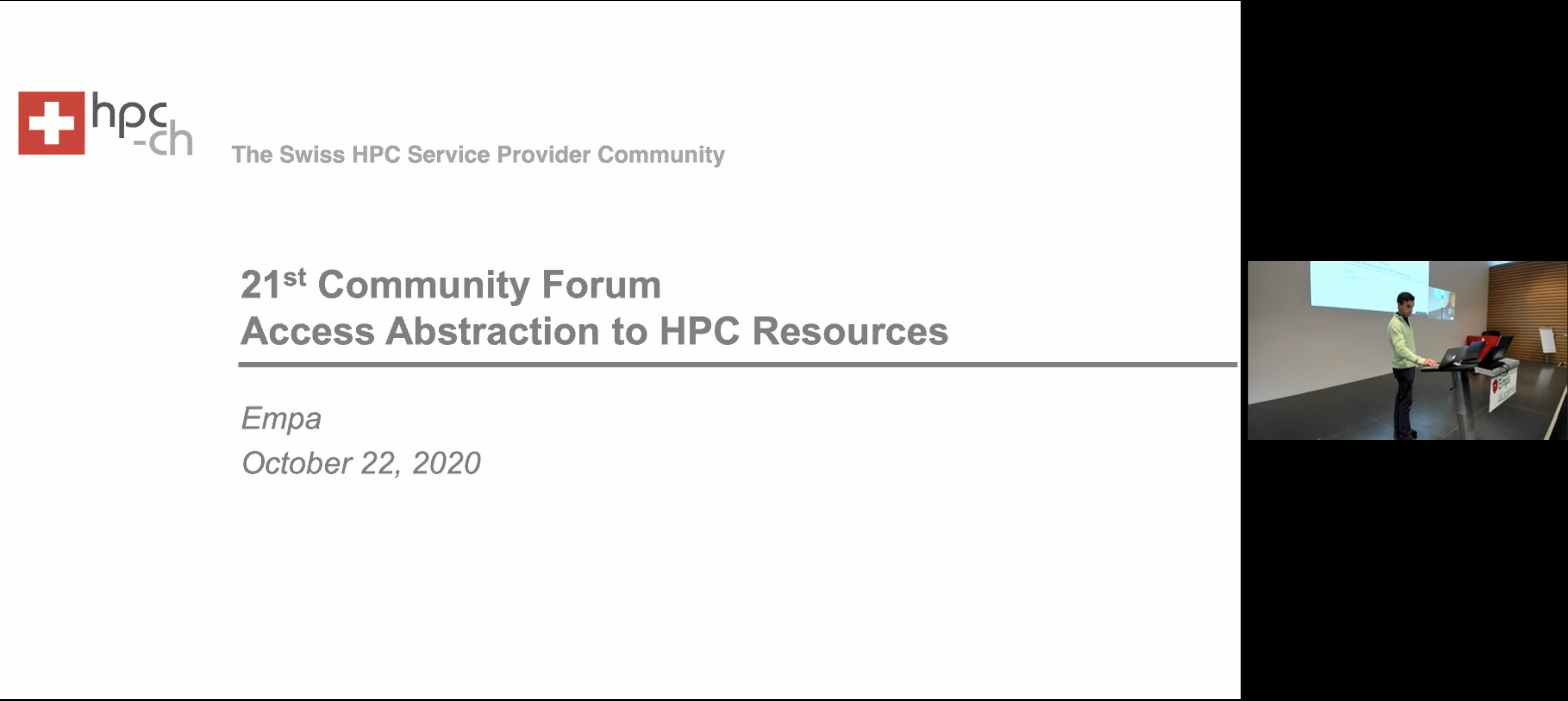 ***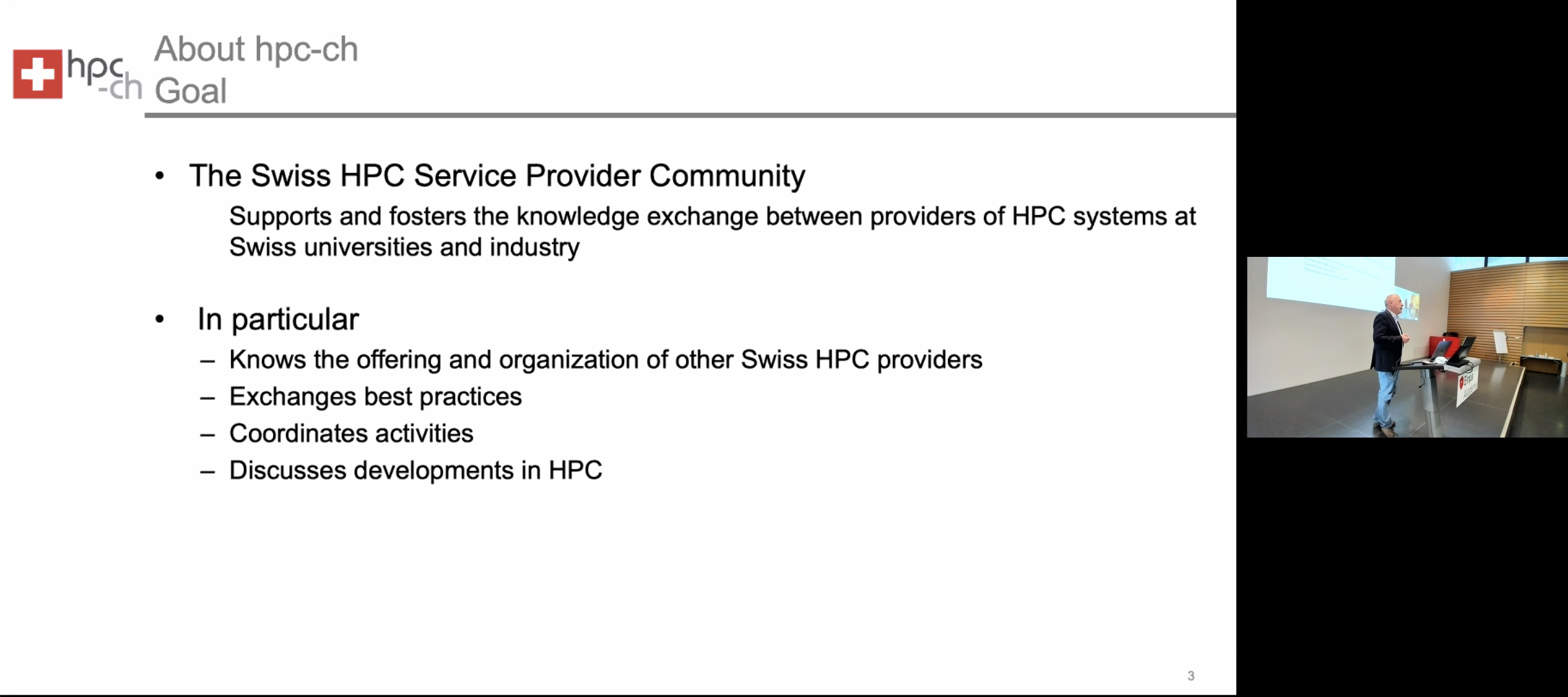 ***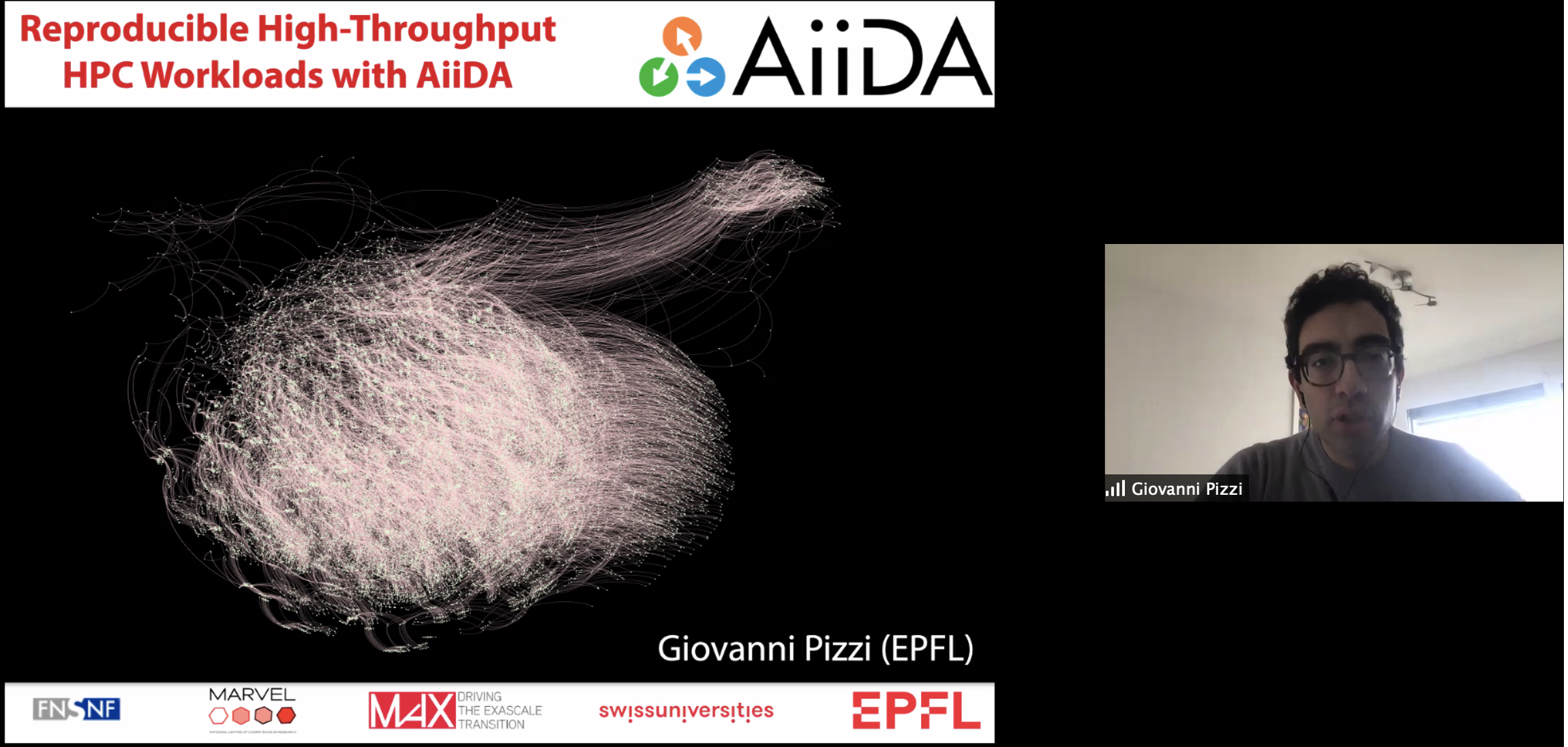 ***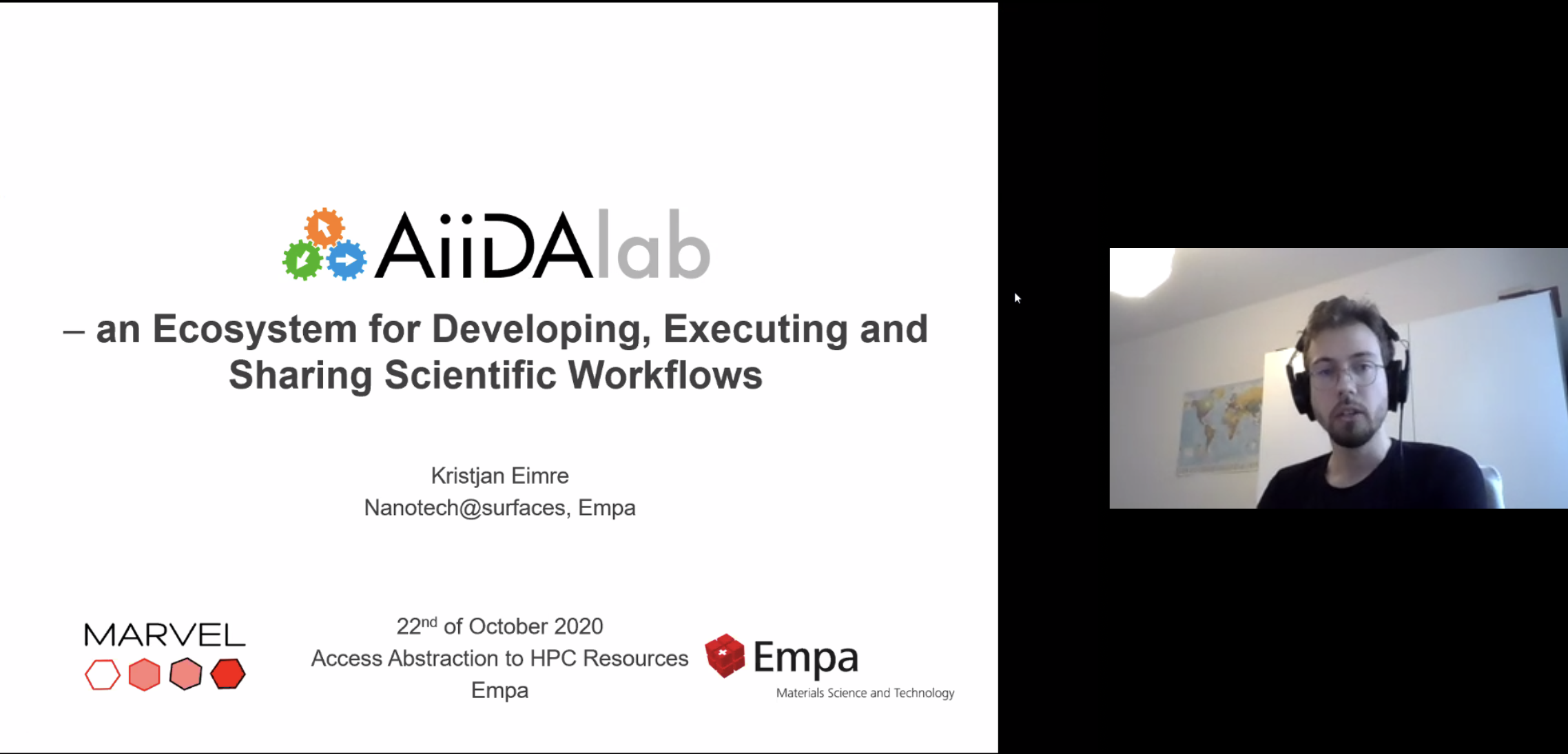 ***

***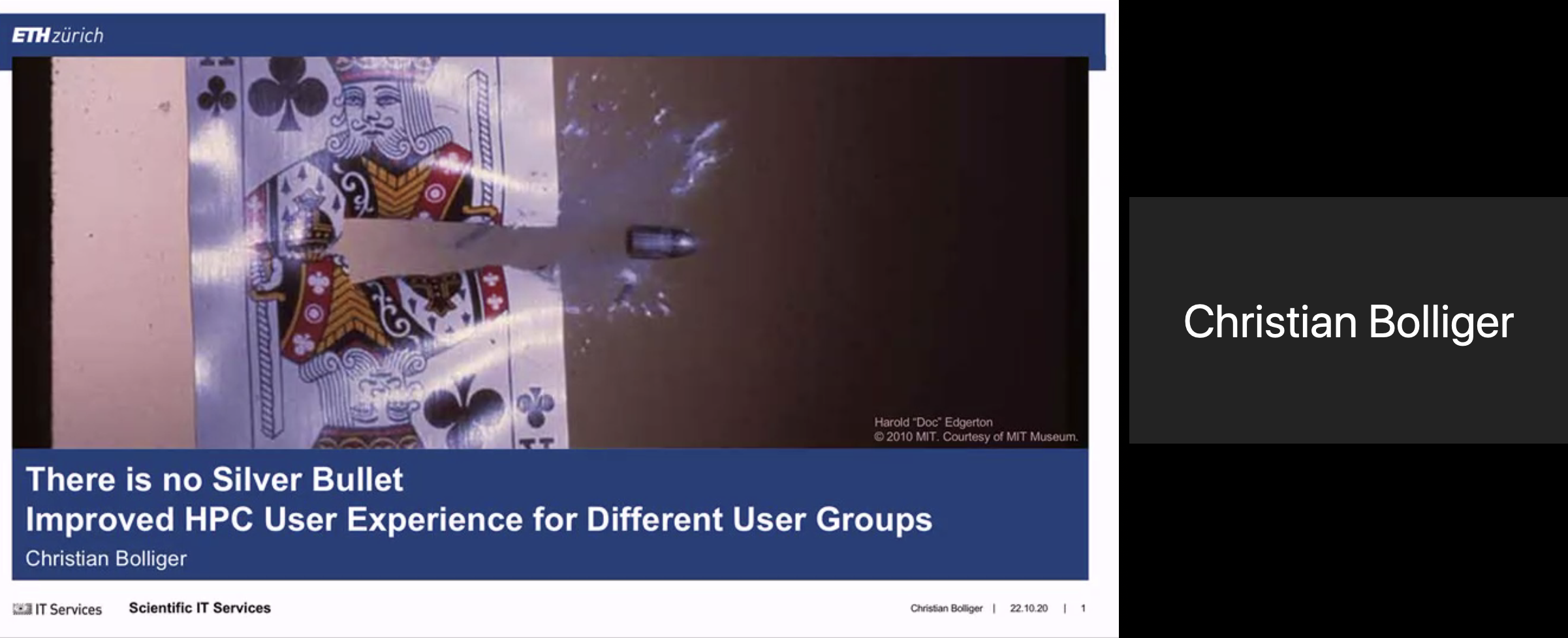 ***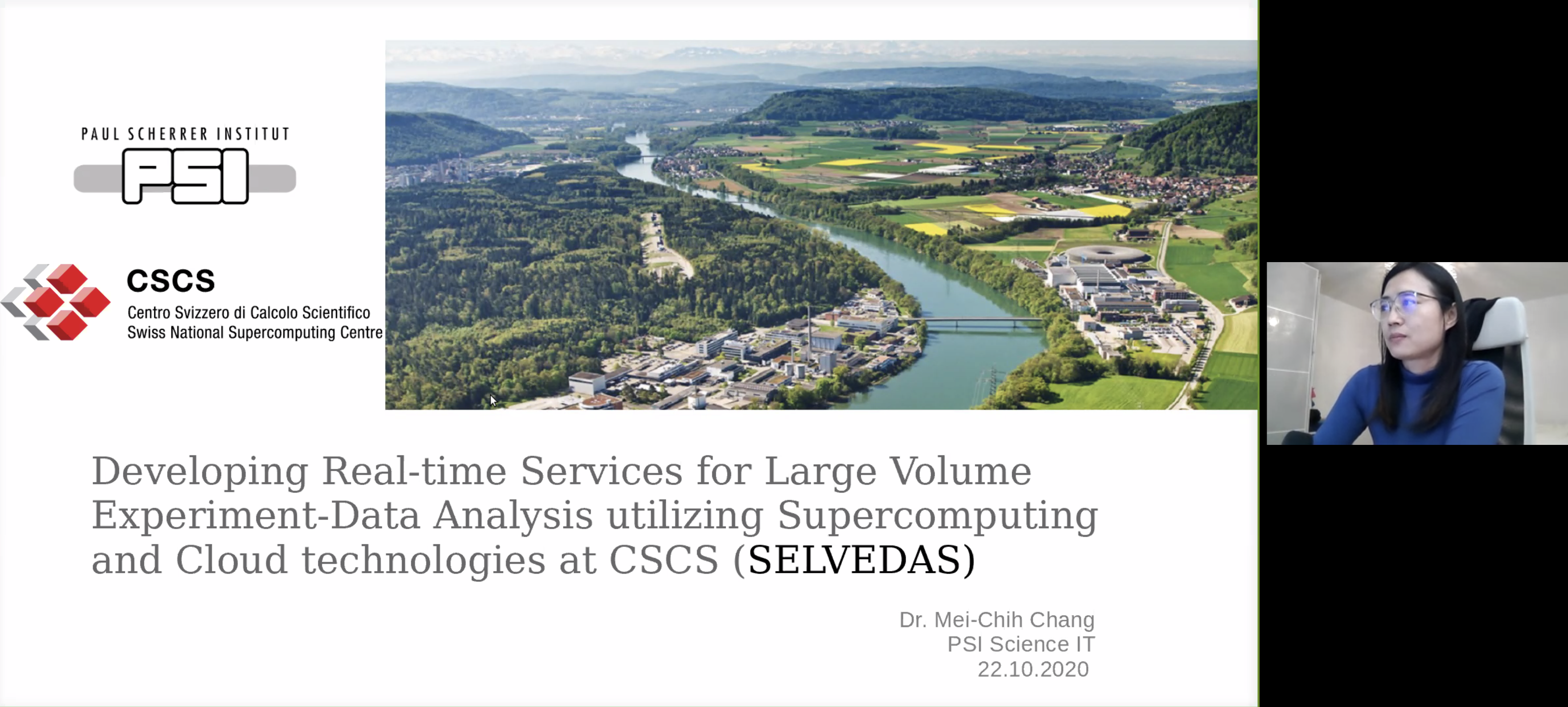 ***