Decommission of «Palu» at CSCS
On January 27th, 2010 the Cray XT3 has reached the end of its life here at CSCS, for the last time the system has been shut down and disassembled.
This computer has been named after Piz Palü in the Bernina range in Graubunden, Eastern Switzerland with an elevation 3901 m and his last configuration has been the follow:
6 Cabinets containing 14 service processing elements (PEs), subdivided into 7 service blades, and 548 dual core nodes giving 1096 compute PEs subdivided into 137 compute blade
3 GB of Ram (Compute nodes)
Palu started its life as production system on January 2006. This computer was the very first Cray XT machine to set foot on Europe. It was the first supercomputer based on the XT architecture thatrun Catamount operating system using Infiniband as high-speed interconnect. Palu was mainly used for massively parallel jobs.
Of the 6 cabinets of Palu, two will be disassembled by Cray to be used as spare parts, one will stay at CSCS and be the first exhibit of an own museum. The last three cabinets will be shipped next week to a compter museum near to Solothurn. Stay tuned on this blog to get additional information on the museum next week…
In the next photos you may see the technician of Cray starting the disassembling of Palu (this will need almost three working days).
Disassembling of the interconnect.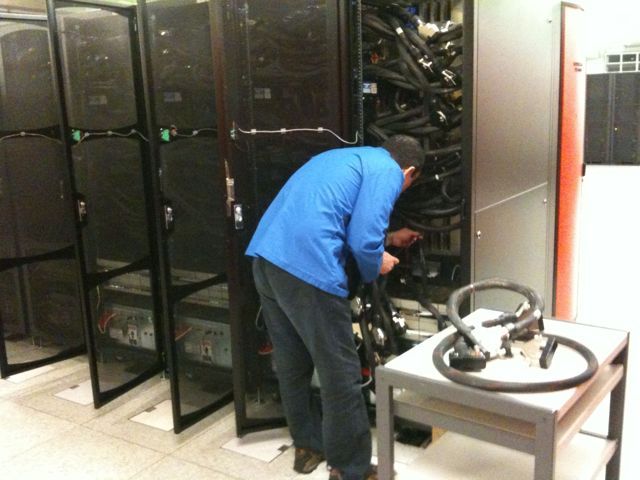 The interconnect cables and removing the power supply cables.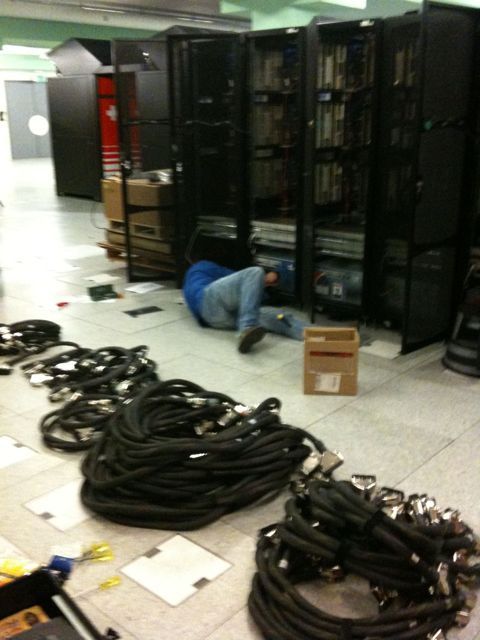 Another view of the interconnect being disassembled: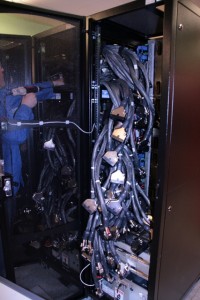 Disassembling part of the compute blades to be used as spare parts.